Hard Drive Manufacturers
If you are unable to access data on any of the following brands of hard disk, then you really couldn't be in safer hands. If you'd like to find out more about our experience recovering data from any particular brand of hard drive, please click on the relevant name.

Western Digital Data Recovery Service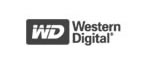 As a specialist data recovery company, we know well the stress that broken Western Digital (WD) hard drives can cause. That's why we offer a fast, cheap, low-hassle service, with turnaround times available in less than 24 hours.
Our Western Digital data recovery team have become highly experienced in diagnosing and solving problems associated with Western Digital hard drives. They operate out of world-class facilities - including an ISO 3 certified data recovery clean room environment (one of the very few in the UK). As a result, they offer the best possible prospect of a successful data recovery from a broken western Digital hard drive regardless of the circumstances that caused the data loss, or the model.

Fujitsu Data Recovery Service
Whatever problem your Fujitsu hard drive suffers, we have the technical expertise and facilities to get it fixed and have your critical data returned to you in a timely fashion. We're available 7 days a week to make sure that we can provide you with data recovery solutions for Fujitsu hard drives within 24 hours.
Contact us for a free diagnosis of your hard drive issue to see how we can help you get your data back as quickly as possible.
Our technicians have provided recovery solutions for numerous Fujitsu customers and restored their important data to them in as little as 24 hours.
We also operate a "no fix, no fee" policy, so in the unlikely event that your data proves to be unrecoverable, we won't charge you a thing.
Maxtor Data Recovery Service

The Maxtor team at Ultimate Recovery Recovery have spent many years developing bespoke tools and techniques for recovering data from Maxtor hard drives and are delighted to work on a 'no data, no fee' basis. Whether your problem is logical, mechanical, electronic or firmware-based, they have access to the right skills and facilities to solve it in the most effective and time-efficient way.
Whatever the problem that has caused your data loss, Ultimate Recovery Recovery is ideally placed to help you get it back. Please click on the following link to find out more about how we deliver industry-leading data recovery rates, competitive, transparent 'no win no fee' pricing, and a fast professional service.
Contact us today for more information on our full range of Maxtor hard drive diagnostics tools and solutions for Maxtor data recovery. You couldn't be in safer hands!
IBM Data Recovery Service

If you are currently unable - for any reason - to access data on any IBM hard disk drive or server, then you couldn't be in better hands.
Our mission is to be the best data recovery company in the world, and we have a team dedicated to extracting data from failed IBM servers and hard disk drives.
Obviously, the best data recovery company would offer the best prospect of recovering your data, a competitive pricing policy with payment only for success, and a fast, secure, efficient service.
Contact us for a free diagnostics service and a quote which will allow you choose the best IBM data recovery solution for you. With 24/7 availability, a 'no fix, no fee' policy and excellent after service care, the Data Recovery Hospital can get you back on track in no time.
We can recover data from IBM hard drives and computer systems in almost any condition - though prospects of a full recovery are diminished if the computer is used after issues are diagnosed.
Samsung Data Recovery Service

Our specialist knowledge in recovering data from Samsung disks and world-class facilities mean that we offer you the best possible chance of recovering data from any model of Samsung hard drive; regardless of whether its internal to a laptop / desktop, or is housed in a external hard drive.
Our team of specialist Samsung data recovery engineers has extensive experience with all Samsung hard drives models. They can quickly diagnose faults during a free telephone consultation and will then provide an extremely competitive, fixed price quote with no obligation.
If you'd like to take advantage of this service, please call now on freephone 0161 394 0655. Alternatively, take advantage of our online quote service by completing the form by clicking on the button below.
HP Data Recovery Service

If you are looking to recover data stored on an HP hard drive, then you have come to the right place.
Our specialist HP data recovery engineers, based in stat-of-the-art laboratory facilities and using bespoke tools and software offer you the most likely route to regaining access to your data.
Regardless of your HP hard disk model, the Ultimate Data Recovery team can provide a data recovery solution to any problems your hard drive may have experienced. Our world class ISO 3 dust-free clean room lab facilities (one of the very few available in the UK) allow us to offer you complete piece of mind that your important data will be recovered in optimal conditions.
Contact us for a free diagnosis and 'no data, no fee' quote and we'll restore your data for you in no time.
Iomega Data Recovery Service

If you are having difficulty retrieving data from a failed Iomgea hard disk drive (HDD), then our highly experienced team of specialist Iomega data recovery technicians is ideally placed to help.
We offer a free diagnostic service via phone or email to ascertain the casue of your data loss, and will provide a competitive, transparent 'no data, no fee' quote immediately afterwards. As soon as you are happy with the quote, we can dispatch a courier to pick up the hard disk, or you are welcome to take it to one of our service centres if you'd prefer.
We'll then recover the data and show you a full list of retrieved files before asking for payment. Once this is processed, we will immediately dispatch a courier to return the data to you on a new media device provided by us as part of our all-inclusive service.
Lacie Data Recovery Service

Here at Ultimate Data Recovery our technical experts have successfully managed to recover lost data for LaCie hard drives in various states of disrepair. Whether your LaCie hard drive suffers mechanical fault or logical issues from corrupt files, our technicians are on standby 24/7 and are ready to put your lost data back together to return it to you as quickly and effectively as possible.
Take advantage of our free diagnosis which will reveal the extent of the problem and will let you know exactly how much data you can expect to recover. As always, we operate a 'no fix, no fee' policy, so in the unlikely eventuality that your data proves to be unrecoverable, you will not be charged at all for the use of our services.
Contact us for a free quote and information on how we can solve your LaCie hard drive issues.